NG Guest House Alghero, The Shardan
The Shardan Guest House, located near the historic center of Alghero, offers different solutions, from a private room with a shared lounge and kitchen to a studio apartment.
There are three rooms with shared kitchen: Superior Room, Deluxe Room and Elite Room, all with access from via Fondazione Rockefeller 62.
The Superior Room with its double bed is ideal for couples looking for a welcoming and functional room for their stay in Alghero.
The Deluxe Room, also with a double bed, has a beautiful private terrace equipped with sofas to relax perhaps while sipping a drink.
The Elite Room is also ideal for a small family, having in addition to the double bed also a single bed and a large private terrace.
Recently opened are the rooms with access from via Porrino 62: the Standard Queen Room, the King Room, the Deluxe King Room and the Superior Studio.
The Standard Queen Room and the King Room are ideal for couples and both have a small balcony for exclusive use. The Deluxe King Room with its larger size and its balcony caters to those looking for larger spaces.
Lastly, the Superior studio apartment is perfectly suited to those who decide to stay longer and have the pleasure of having the convenience of a private kitchen and enjoying large spaces that are also ideal for three guests.
Pets allowed (on request)
Terrace / Balcony (in some rooms)
Private or shared kitchen (in some rooms)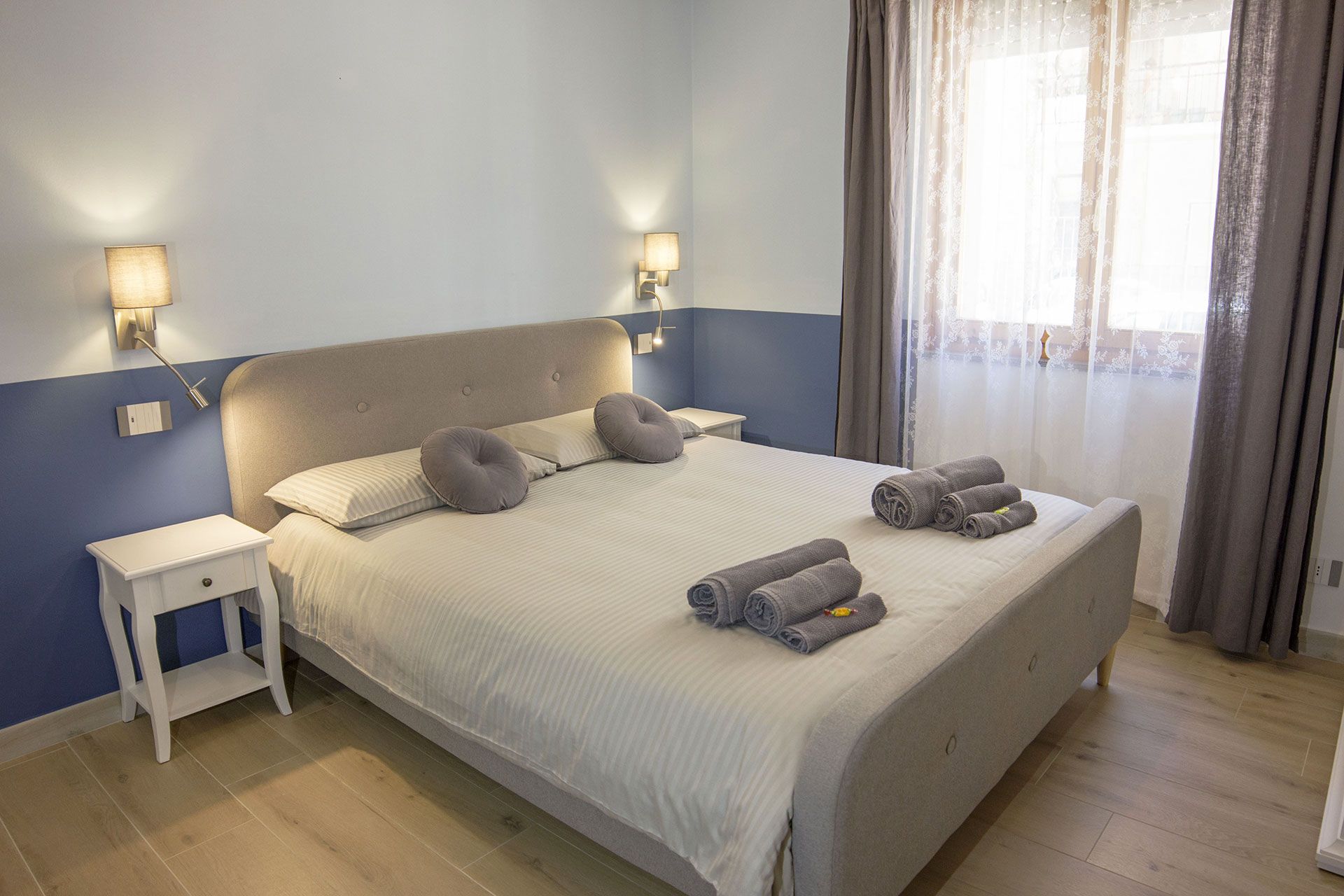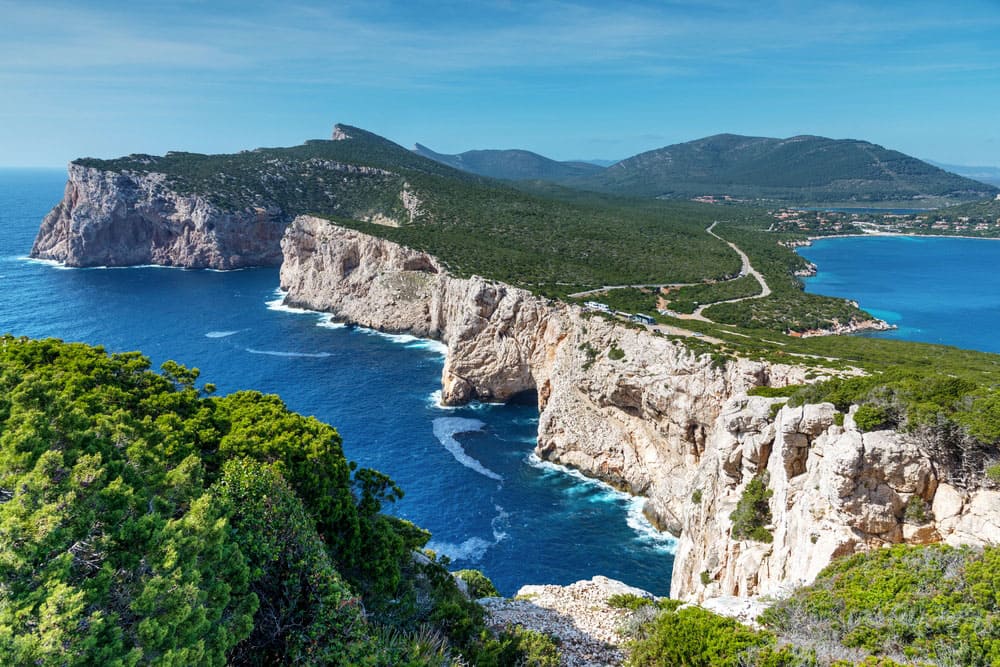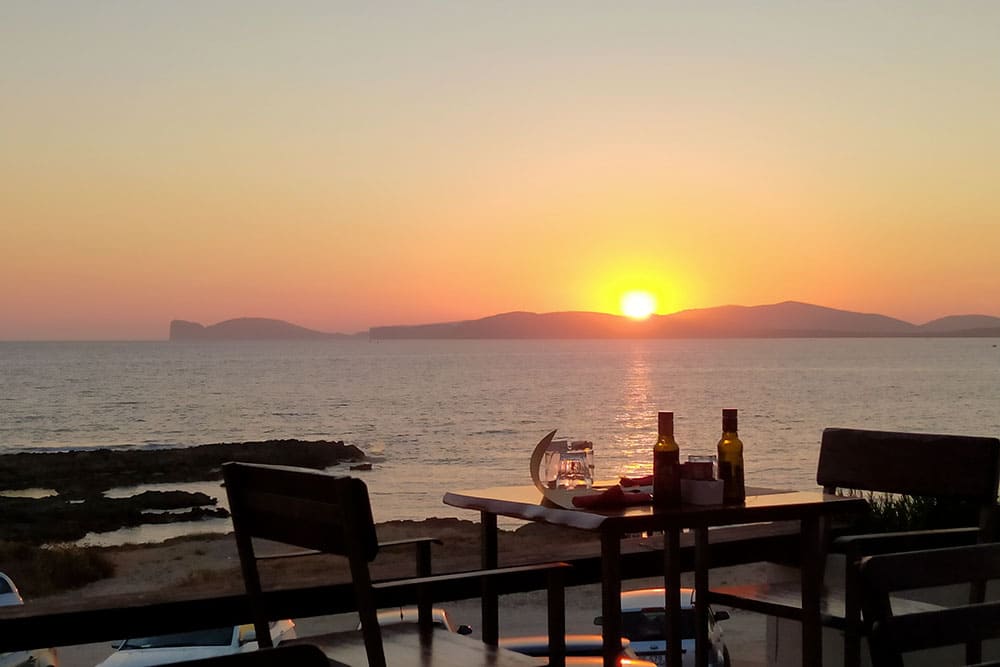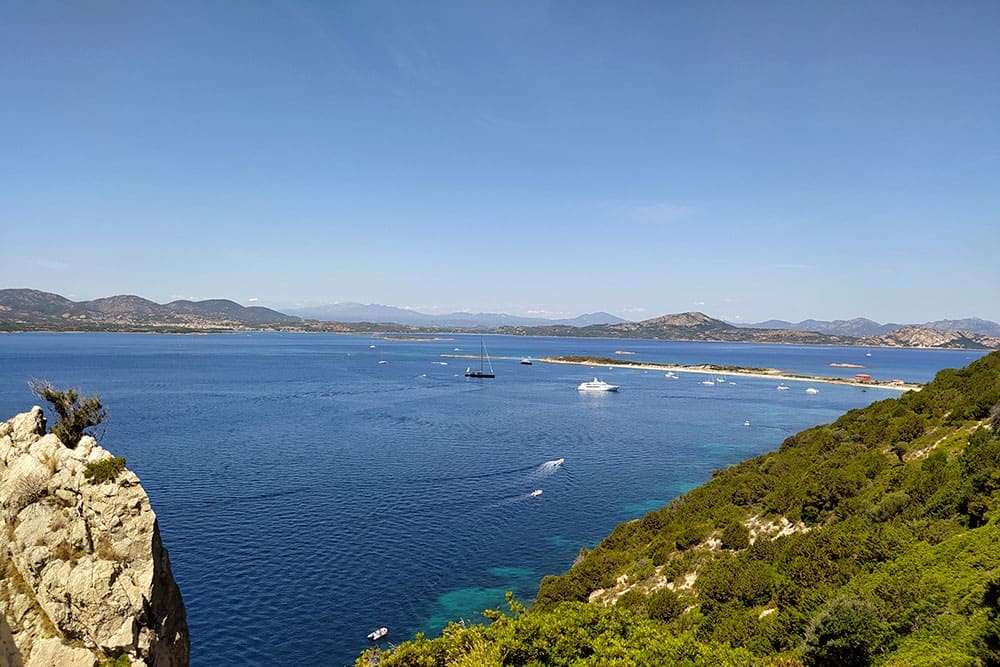 Among the cobbled streets of the historic center, in the facades of the buildings, between the mullioned windows and the walled portals, the image and history of Alghero are hidden. A Catalan history enclosed within centuries-old walls that have always been a hinge between the world beyond and on this side of the sea.
A Fortress City. And it is here between the walls and the sea that you can read the soul of the city. Alghero is a charming Catalan city which, having been a colony of the Spanish kingdom, is full of traces of Catalan culture and tradition in every corner of the city. Its beautiful old town and massive fortification walls make Alghero a destination not to be missed on your trip to Sardinia.
From the tourist port of Alghero you can make various boat trips. For example, you may be lucky enough to observe dolphins, which are often found in the waters of Alghero, or you can visit the Grotte di Nettuno in Capo Caccia. These are among the most famous caves in Italy, where you can admire how the water has eroded the rocks over the years and the karst formation processes. It is also possible to reach them on foot from Capo Caccia, as there are stone steps leading up to the cave. From the top you can enjoy a spectacular view of the sea.
Palmavera
Porto Conte
Capo Caccia
Lido of Alghero
Le Bombarde beach
Maria Pia beach
Mugoni Pine Forest